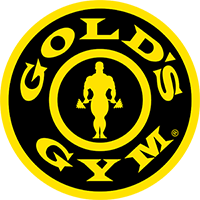 In 1985, Derek's entertainment background landed him a job at the world-famous Gold's Gym in Venice, California. He started as the head of the Gold's Motion Picture and Television Division, which he innovated. This division promoted Gold's clientele and products in television, feature films, commercials and print. This unique service formed the basis for one of the answers on the popular game show, "Jeopardy."
From the success of the Motion Picture & Television Division at Gold's Gym, Derek became the Senior Vice-President of Marketing. He helped build Gold's Gym into the largest international co-ed gym chain, with 600 gyms in 43 states and 27 countries while becoming one of the most respected and recognized brands in the fitness industry.
During Derek's two-decade tenure, Gold's Gym received numerous awards and accolades for its innovative marketing, with many ads being reprinted in advertising and educational textbooks. In 2005, marking his 20th year of building and protecting an American Icon, Derek and Gold's Gym were featured in America's Greatest Brands book.