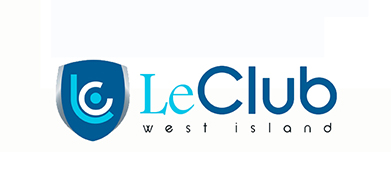 Le Club West Island has been serving the West Island Community of Montreal, Canada for over 35 years. Over the years members have enjoyed games of tennis and squash, working out in the fitness center, and simply meeting friends for dinner and drinks at the restaurant. It has been a landmark in the community.
Long-standing members Julie and Mark Kaneb purchased Le Club West Island in 2008, with the intention to further re-brand the club as a place for wellness, fun and sport.
During the fall of 2011, Le Club transformed its 90,000 sq. ft. facility to become a première fitness and sports performance-training center. This newly renovated facility includes: an indoor ball hockey rink, an indoor field turf, a state-of-the art fitness and lifestyle center, squash courts, specialized conditioning facilities, and innovative new group programming for participants of all ages.
It was a pleasure for Barton Productions to help in the rebranding of Le Club West Island. We wish them all the best as they continue to grow.